Gate Repair
Back To Our Services
There are many advantages to having your driveway or other gates made automatic by installing an opener system. If you have never considered it, you might be interested in finding out why it's so increasingly popular. Here are some of the most important advantages that openers can provide.
Convenience and Practicality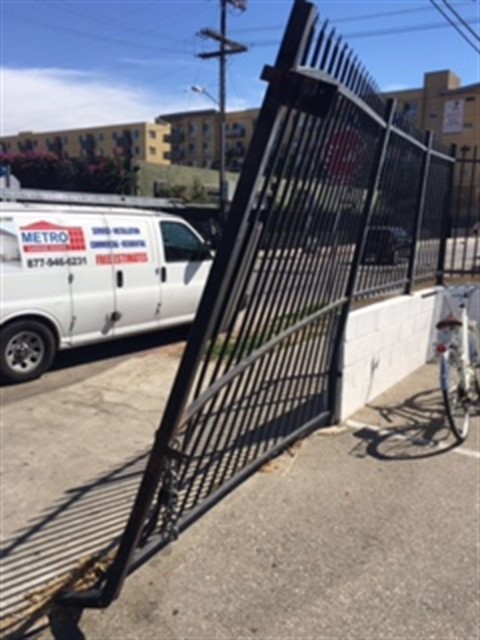 If you currently own a manual gate and have done for some years, it's very likely you've experienced being caught in the rain or cold while having to operate it. This alone is a good enough reason for most home owners to go ahead and have the upgrade. Being caught briefly on the way into your home is one thing, but it's being exposed to the elements on the way out at the start of a busy day that can really prove problematic. Weather you have a swing gate, sliding gate or other design, we'll be able to advise on which opener models are best suited for you.
Less Strain for the Disabled and Elderly
If there are elderly or disabled persons in your household, a very heavy front gate can be a huge nuisance. As gate repair specialists, we can setup automatic gates to be activated using remote controllers, clickers, smart mobile devices or sensors, making them far easier to manage for all of the family.
Improve Curb Appeal
The front gate is the first thing your guests and family come into contact with when they enter your property. An automatic driveway gate offers convenience as well as impressive character. Having the installation can increase the value of your house as well as make it a more beautiful place to live and visit.
Professional Gate Repair and Installation
Openers can be far more challenging to install than most first time buyers expect. They feature many components and systems that if assembled incorrectly can create a wealth of problems. Garage Door Repair Seattle can help to ensure your automatic gate opener is installed and fitted flawlessly. We can offer gate repair, part replacement and expert maintenance services for all types of gates, whether yours is automated or manual.